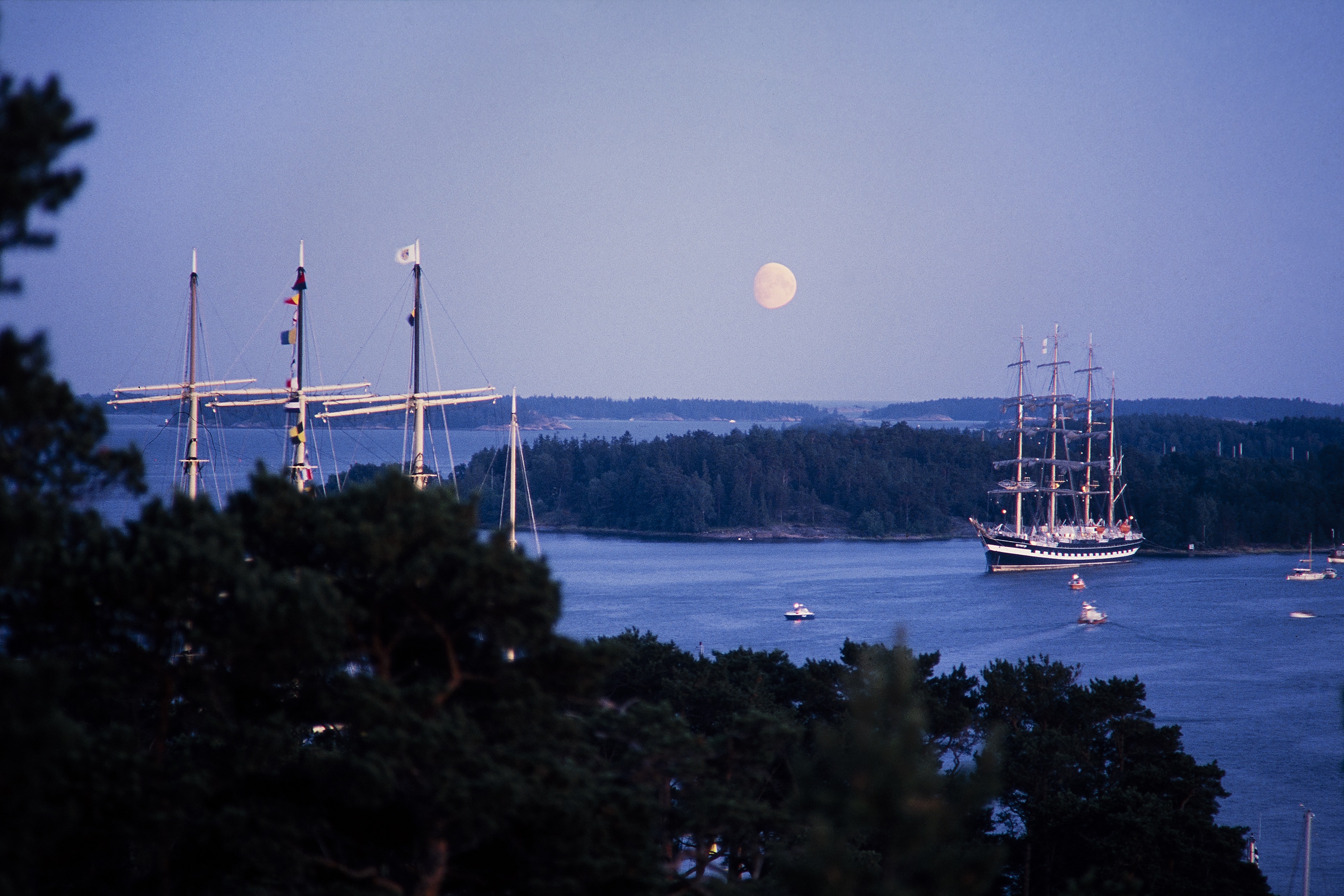 There will be a great event in Mariehamn 22-25 July 2021, including food, beverages, merchants and entertainment. The city will, however, not host The Tall Ships Races Mariehamn 2021 this year.
We set aim for The Tall Ships Races Mariehamn 2024 instead, says City Council chairman Ingrid Zetterman. The City Council has come to the conclusion that the situation around Covid-19 and the following restrictions makes it impossible for the city to arrange a safe event and live up to the agreement with Sail Training International Ltd.
Sail Åland in Mariehamn
Now the work begins to reshape the event. The project crew see great opportunities to still get Finnish ships to Mariehamn – ships that would have participated in the race. The event will be marketed domestically in nautical clubs and appropriate digital forums.
The City Council points out that there is a huge interest for the Åland islands at the moment and that there is an opportunity to co-operate with the network of marine ports to make the voyage to Mariehamn an unforgettable experience.
Pia Nyberg, the Project Manager, also points out that several cruising ships are set for this eventful weekend – there will be people around, so together we can make something good out of this!
The City Council also appreciates that the Government of Åland, many companies, organisations and private people have been engaged in the preparations for the event.
We are very grateful for all the help we have gotten, and have hopes of a continued cooperation. We will do our best to make sure this event will be a great one and bring joy to the whole community, says City Director Barbara Heinonen.
You can read more about the event Sail Åland here.