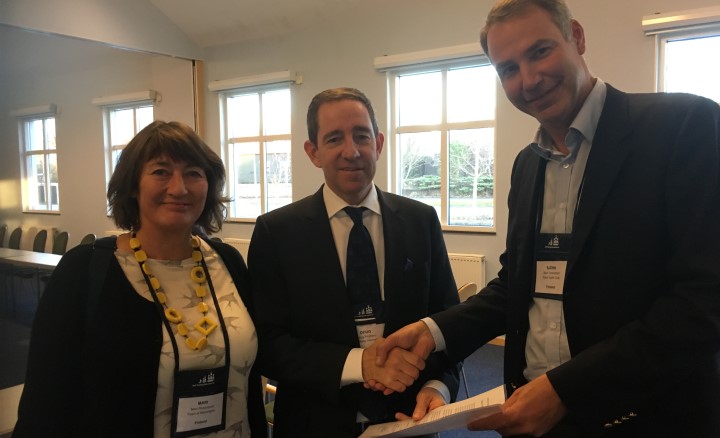 During the Sail Training International's annual conference last weekend, the letter of intent was delivered by hand to the organisation's chairman Douglas Prothero. The Town of Mariehamn will compete to be the "Host Port" when the Tall Ship Race returns to the Baltic Sea region in 2021.
The letter of intent has been signed by the Åland Government, the Town of Mariehamn, Visit Åland and the Åland Yacht Club (ÅSS). Next year, the application will be compiled, where we will describe how Mariehamn can act as Host Port and arrange the event to attract visitors from both near and far.
Tall Ship Race will be a great opportunity for young people to sign up for an experience on board sailing ships, learn to sail and make new friends in sailing and other events connected to the Tall Ship Races.