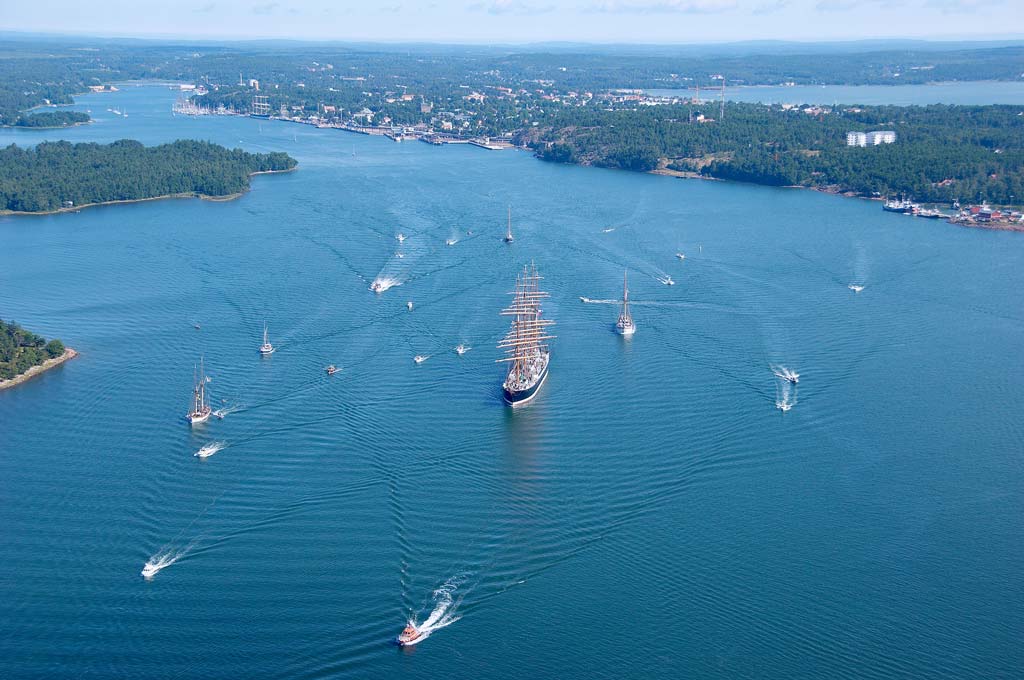 Today, the international organisation behind the Tall Ships Race announced that Mariehamn will be one of the host ports in the races in 2021.
– Finally! The decision from Sail Training International has been delayed a bit, but they confirmed to us early on that our application was complete and answered everything they needed to know in order to make their decision, says Emma Dahlén, Administrative director at the Town of Mariehamn.
The reason behind the Town of Mariehamn's decision to submit an application to become the host port was based on an initiative from the Åland Yacht Club (ÅSS). The association has previously held in the arrangements Cutty Sark Tall Ships Races 1988, Cutty Sark Tall Ships Races 2000, Cruise Pommern 2003 and Sail Mariehamn 2007. The latter three have been smaller arrangements, in that Mariehamn has not been as a host port in the races.
– We are many who have positive memories from the 1988 festivities, when Mariehamn was the last official host port during the Tall Ships Race, says Björn Kalm, who has led the group behind the application. Just like that time, we will be the starting port in 2021. It is common for the stage ports to be visited by about 100 vessels.
Tall Ships Race 2021 consists of three race
The first race is between Klaipeda and St. Petersburg. Followed by a Cruise in Company to Tallinn. The second race is between Tallinn and Mariehamn. The third race starts outside Mariehamn, as the vessels speed towards Szczecin. The event in Mariehamn is held from Thursday 22 July to Sunday 25 July.
– Now the ÅSS will start to build an event organisation. Many volunteers will be needed, for very different tasks. There is absolutely no requirement for sailing knowledge or membership in ÅSS, emphasizes project manager Mari Rosenqvist. If you are interested in being involved in the event, there is certainly a role to play.
– The Sailing Training Association in Finland (STAF), which is a member of Sail Training International, congratulates the Town of Mariehamn. Our dream of dreams, a Tall Ships Race event in the home port of many of the wheat traders, is now a reality! We look forward to fruitful cooperation in the coming years, says STAF's CEO Stefan Abrahamsson.
Calendar 2021
Klaipeda Sunday 27 June – Wednesday 30 June
Race 1
St. Petersburg Wednesday July 7 – Saturday July 10
Cruise in Company
Tallinn Thursday 15 July – Sunday 18 July
Race 2
Mariehamn Thursday 22 July – Sunday 25 July
Race 3
Szczecin Saturday 31 July – Tuesday 3 August