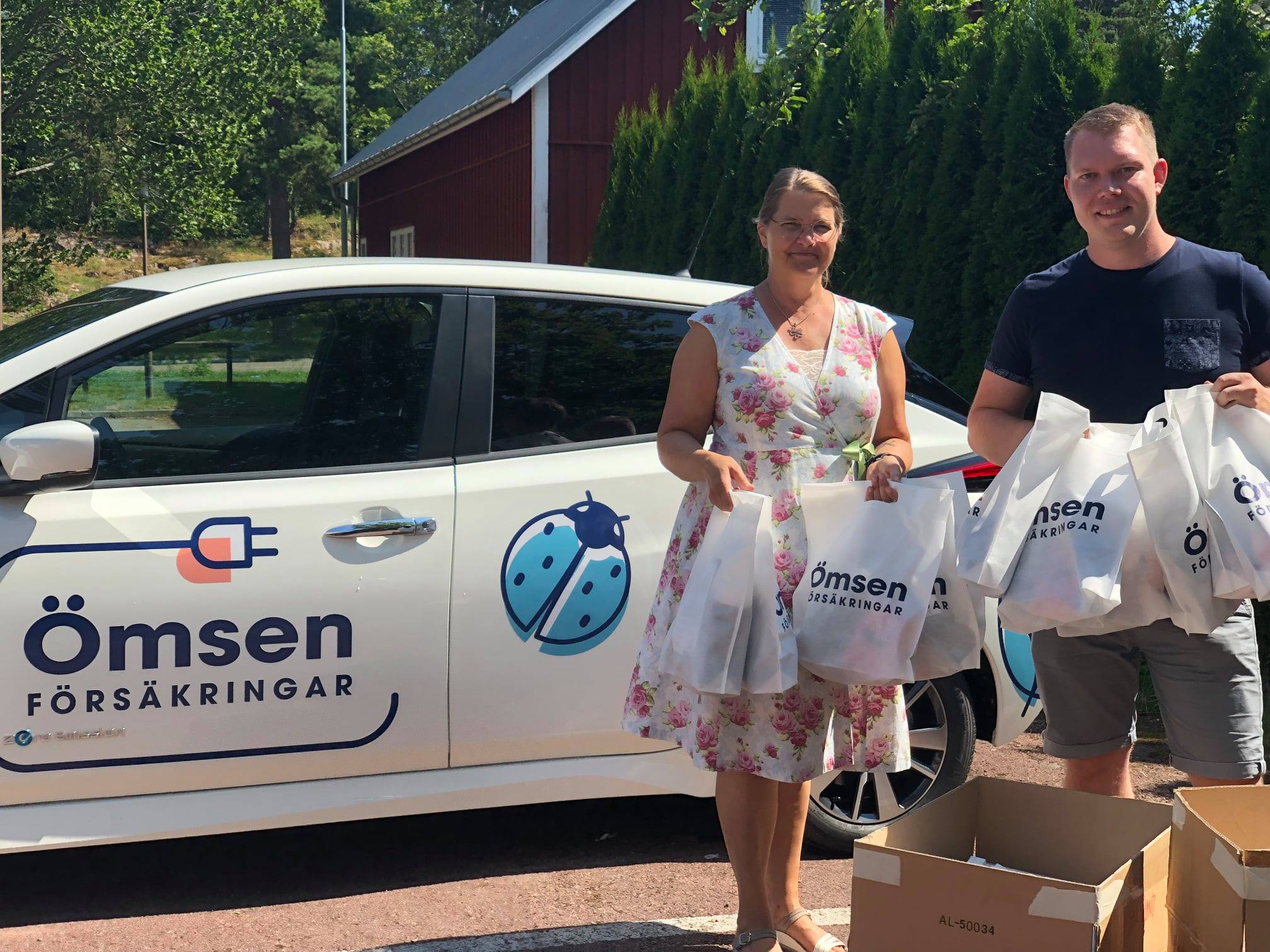 We are very proud to announce one more key sponsor for Tall Ships Mariehamn 2024. We are fortunate to have Ömsen as a sponsor again, the organisation who committed themselves as the main sponsor of the event 2021 when it was originally supposed to take place.
– By participating in The Tall Ships Races, young people get a unique experience that creates lifelong memories and builds friendship between different cultures and countries on board the ships. It is more than just cultural history – it is an investment in the future. Just as our company is built on values ​​such as community and cooperation, The Tall Ships Races provides an opportunity to shape a better future by promoting understanding and cohesion across borders, says Sebastian Joelsson, marketing manager at the insurance company Ålands Ömsesidiga Försäkringsbolag.
He also highlights that it is also important for Ömsen to support our local region, Åland, and preserve part of our cultural history. Through Ömsen's sponsorship, they want to contribute to creating a memorable event for both Åland residents and tourists.
– We are proud to be a part of this and look forward to filling Västra hamnen with joy together with The Tall Ships Races in Mariehamn in the summer of 2024, concludes Sebastian.
Do you also want to become a sponsor or become a member of our exclusive Åland Tall Ships Club? Contact Hanna!
Photo: Sebastian and Helene from Ömsen collected goodie bags for the merchants at Sail Åland in 2021.