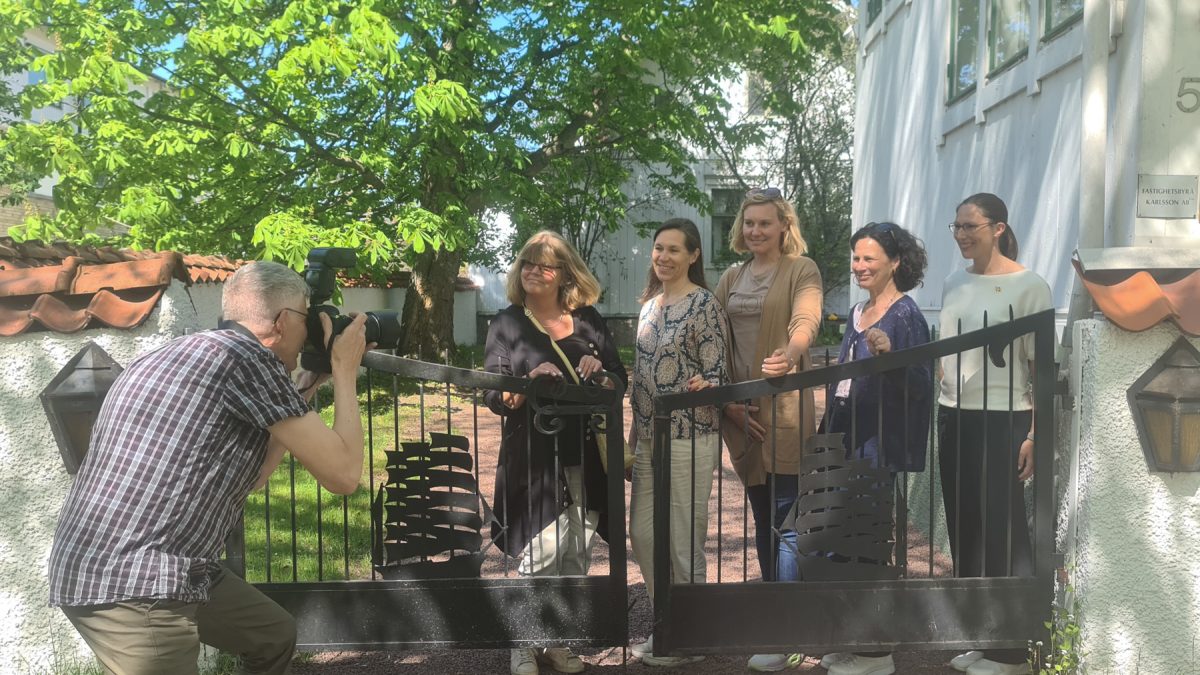 The Tall Ships Races and Regattas are organised by Sail Training International (STI) all over the world. Mariehamn is one of the most unique Host Ports.
To ensure that Mariehamn is prepared for the event in 2024 STI visited Åland. Commercial Director Vanessa Mori and Race Director Magda Makowska met up with representatives from The Port Committee of Tall Ships Races Mariehamn 2024, The Town of Mariehamn and Visit Åland.
After two days of sunshine and activities in Mariehamn, from Monday to Wednesday on May 22-24th, Vanessa and Magda summarise their impressions of the town.
"Perfect!"
That was the instant reply from Vanessa regarding the question about how Mariehamn will fit as a Host Port. A wonderful compliment from Vanessa who has experience of organising Tall Ships events in many countries since 2018.
She added: "Mariehamn is unique in the way that everything is close and within walking distance, there is no need for transport. This small and cozy town creates so many opportunities for the trainees to mix and make friends."
"Even though it is a small venue, it is still complex and provides all facilities and service that is needed for an event like this," continues Magda. "I have competed in the Tall Ships Races as a captain, and we made a stop in Mariehamn. I still remember those days with joy and was delighted to visit Mariehamn again this spring."
Be a part of Tall Ships Races Mariehamn
Now it is only 14 months left until the Tall Ships fleet arrives in Mariehamn July 24-27, 2024. Do you want to join in?
Become a sponsor or join the Åland Tall Ships Club
About Sail Training International
STI is a non-for-profit organisation. Its purpose is the education and development of young people of all nationalities, religions and social backgrounds, through sail training. Wherever the Tall Ships fleet meets in port, the organisation is shared between Sail Training International and the Host Port. The aims of the Tall Ships Events are to enable young people of all nations to race together at sea under sail, and to face together in friendship and competition the challenges presented by the races and the associated events and, in addition, to promote the objectives of Sail Training International.
Learn more about Sail Training International
Photo: Titte, Terese, Magda, Vanessa and Lotta being photographed by the local newspaper Nya Åland.